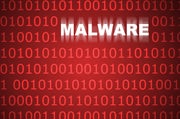 Mac malware is still quite rare, but there is one new threat floating around that you should be aware of. A new Trojan for Mac OS X disquises itself as an installer for the Adobe Flash Player browser plug-in, according to security software company Intego. The good news (if you want to call it that)? This new malware doesn't appear to have spread very far as of yet.
According to Intego, this Trojan spreads via malicious sites that feature links asking you to download Flash Player (recent versions of Mac OS X don't come with Flash Player pre-installed). Instead of being taken to the Adobe Flash site when clicking the link, you'll inadvertantly download the Trojan instead. The Trojan looks and acts like any typical Mac installer package--in fact, if you have the "Open 'safe' files after downloading" box checked in Safari, the installer will open automatically.
Intego is still trying to learn more about this particur Trojan, but the company says that "the installer for this Trojan horse will deactivate some network security software, and, after installation, will delete the installation package itself." From there, the Trojan "installs a dyld (dynamic loader) library and auto-launch code, allowing it to inject code into applications the user launches." Put in English, it basically turns good apps bad by making them run malicious tasks.
The malware then gathers information about your Mac, including its MAC address, and sends it to a server, which, according to Intego, "will allow the malware to detect if a Mac is infected."
But there's no need to panic: Intego says they've received only one report of this malware in the wild, so as of right now, this particular Trojan doesn't appear to have spread very far.
To keep it from spreading further, and to keep from becoming its next victim, there are a couple steps you can take. First, only download and install the version of Flash
available directly from Adobe
. Not only does it ensure that you'll get the real thing, but it ensures that you'll get the latest version, complete with the newest security fixes.
Also, if you use Safari, select Preferences from the Safari menu, click General, then un-check the box labeled "Open 'safe' files after downloading". This will prevent installers and other files (images, text documents, etc...) from opening automatically when you download them. In addition, don't open any downloads that you weren't expecting--this will prevent you from being taken advantage of by so-called drive-by downloads and other threats.
nb : pcworld